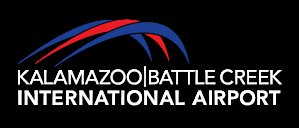 KALAMAZOO (WKZO) -- Cliff Moshoginis is all but out the door.
The Director of Kalamazoo/Battle Creek International has been on leave the last two weeks, and now the Aeronautics Board has voted unanimously to negotiate a separation agreement.
Details are sketchy but it is allegedly the result of a personal relationship with a staffer that created problems.
County Attorney Tom Canny says Moshoginis's contract spells out what kind of severance he gets if he is ever terminated with or without cause and there are apparently differences over what that means given the circumstances.