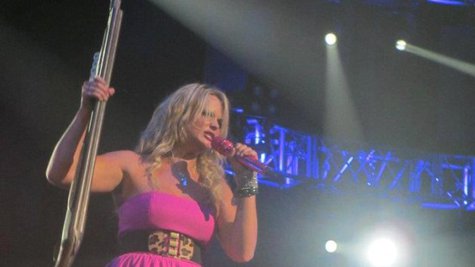 Miranda Lambert takes yet another musical left turn in her latest single, "All Kinds of Kinds," singing about circus freaks as well as a cross-dressing congressman and his prescription-happy pharmacist girlfriend. Despite all of her success on the country charts and on the road, Miranda still feels little like those misfits every now and then.
"I found my niche, I found my spot in country music, and everyone's uplifted me through that, and winnin' awards and havin' hits, but I still feel like I'm a little bit different," Miranda says.
Over the past few years, Miranda has come to celebrate marching to the beat of her own drummer when it comes to finding and writing songs for her albums. "All Kinds of Kinds" fits that bill perfectly.
Says Miranda, "It's just talkin' about all kinds of scenarios and how it takes so many different characters to make the world what it is."
"All Kinds of Kinds" is the lead track and fifth single from Miranda's album, Four the Record .
Copyright 2013 ABC News Radio