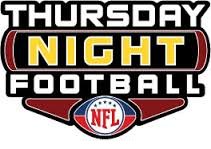 ST LOUIS, MO (WTVB) - Week Four of the NFL season kicks off tonight with an NFC West matchup in St. Louis between the Rams and the San Francisco 49'ers. Both teams are 1-and-2 after 2 straight losses following season opening wins.
Meanwhile, Lions running back Reggie Bush made it through his first full practice in 2 weeks yesterday and said he will play Sunday when Detroit takes on the Chicago Bears at Ford Field. Bush missed last weekend's win at Washington with a knee injury suffered in a Week Two loss at Arizona. And the Lions have lost cornerback Chris Greenwood from Albion College after the Dallas Cowboys signed him off Detroit's practice squad yesterday.
The Week 5 schedule for college football starts tonight but no Top-25 teams will take to the field as Virginia Tech is at Georgia Tech and Iowa State plays at Tulsa.