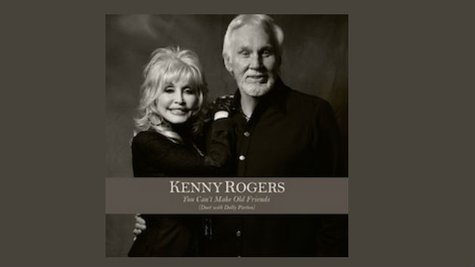 Kenny Rogers and Dolly Parton are back together, 30 years since their first chart-topping duet, 1983's "Islands in the Stream," with another song for Kenny's new album, You Can't Make Old Friends . Kenny said the song, which is the title track, is about his friendship with Dolly.
"It's really our story when you hear the lyrics to it. It's very touching," the 75-year-old country singer told ABC's Bianna Golodryga in a segment that aired on Friday's Good Morning America.
Dolly said when she was recording the song she became very emotional. "When I was recording it, I was tearful. And when I was listening to the demo it certainly summed us up in our relationship," she said. "There's people that you love through the years that are close."
Although the two country singers are close, they maintain that they've never had a romantic relationship.
"We never consummated anything. We just teased each other...You see us onstage and I'll guarantee you everybody thinks we did," Kenny said, with Dolly adding, "We never even flirted, not in that way."
Kenny's You Can't Make Old Friends is out October 8.
Copyright 2013 ABC News Radio