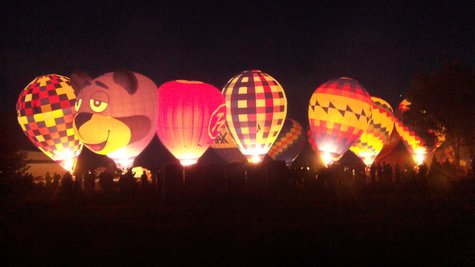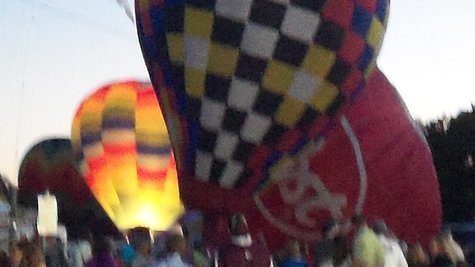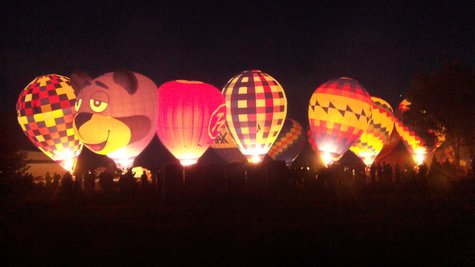 KALAMAZOO (WKZO) -- The first night of the new High on Kalamazoo Balloon Festival was a successful one as they not only got off a balloon launch, but had their first Balloon glow...a tethered twilight event that lights up the balloons like giant Chinese lanterns.
Jim Engles who was the M.C. of last night's show says the plan on doing it all over again this evening.
He says it could become an annual event.
Its free. Its behind the Kalamazoo Air Zoo South of the airport off Portage Road. The Launch is scheduled for sometime between 6 and 6:30. They also have live music and concessions.
They also plan a launch Sunday morning.