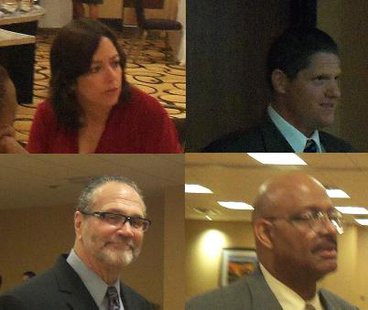 KALAMAZOO (WKZO) -- Kalamazoo City Commissioners have had their chance to grill the four finalists for City Manager, asking all four the same basic questions about finance, intergovernmental cooperation, promoting economic development and others important issues.
It's difficult to say how they will react to what they heard.
Commissioners will take the weekend to mull all that over, and consider input from the community.
A special meeting has been scheduled for Monday at 7 p.m. to decide where they go from here.
They have a range of options, including a second round of interviews, site visits, or they could just pick a winner.'
But there may be no turning back now and starting over, as they have already done once.
Commission elections are a month away and current manager Ken Collard is scheduled to retire at the end of the year.