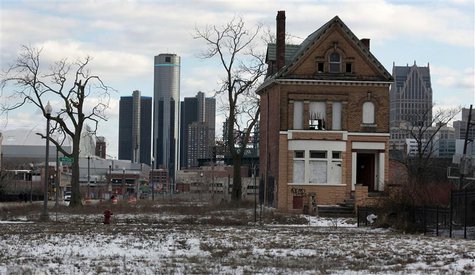 DETROIT (WKZO) -- A delegation from Washington to the financially strapped city of Detroit couldn't offer any bailouts, but they did come bearing gifts friday.
Obama Economic Advisor Gene Sperling announced that they had money in their budgets that had already been approved to help cities with police and fire, blighted neighborhoods and public transportation.
He says the total comes to over 300-million dollars. He says it's not enough to qualify as a bailout. It's more like stimulus money.
Mayor Dave Bing says about a third of it will be spent demolishing blighted homes. Governor Rick Snyder says every little bit helps.
While 300-million may sound like a lot of money, its just a tiny fraction of the 18-billion the city owes.