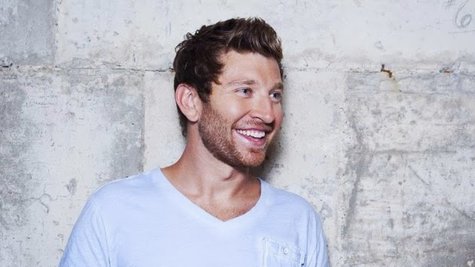 If the cold snap affecting a good chunk of the country has got you down, just turn on Brett Eldredge 's beach-inspired hit, "Beat of the Music." The song has been heating up the country chart for a while now, but Brett is thankful "Beat of the Music" is headed towards #1 a lot faster than his debut hit, "Don't Ya."
Brett tells ABC News Radio, "'Don't Ya' took like 47 weeks to reach the top of the chart, which was great, 'cause it got people to know me. And soon as they heard 'Beat of the Music,' they knew that was me."
"Beat of the Music" has been getting just as big a reaction as "Don't Ya" during Brett's concerts lately.
Explaining the new song's success, Brett says, "It takes you to a special place, I think. You don't have to think too much. You just gotta feel good. And I like to be 'Mr. Feel Good' sometimes."
"Beat of the Music" and "Don't Ya" are both included on Brett's debut album, Bring You Back .
Copyright 2014 ABC News Radio