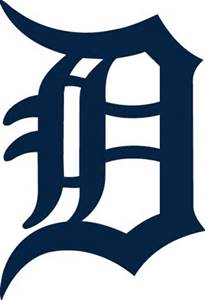 Detroit, MI (WKZO) – Marcus Semien's first career grand slam in the seventh inning was the difference, as the Chicago White Sox took the third game of a four game series against the Detroit Tigers, 6-4 on Wednesday night at Comerica Park.
Semien's homer, his second of the year, came off Ian Krol, but three runs were credited to Evan Reed (0-1), who allowed two hits a walk before being replaced by Krol.
Andre Rienzo (1-0) made his first start of the season for the White Sox and picked up the win after hauling 6.1 innings, allowing four runs on five hits, while striking out three and walking two. The Tigers scored all four runs off of Rienzo in the fourth inning on a two-run single by J.D. Martinez and followed up by a two-run bomb from Austin Jackson, his second long ball of the season.
Despite leaving the game with a 4-2 lead, Drew Smyly recorded a no-decision after tossing six innings, striking out seven and allowing just a two-run home run to Jose Abreu in the first inning.
The Tigers blew a late chance as they had runners on second and third with two outs in the ninth but Alex Avila lined out to first base on a 3-0 pitch to the end the game.
The Tigers will look to split the four game series on Thursday afternoon. Max Scherzer takes the mound for Detroit. Chicago will counter with Jose Quintana. First pitch is set for 1:08pm.