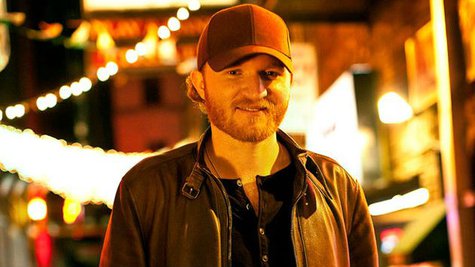 Newcomer Eric Paslay 's self-titled debut album is out this week featuring his breakthrough hit, "Friday Night," and the follow-up single, "Song About a Girl." Eric signed his record deal with EMI Nashville four years ago, which he says was "almost like a different lifetime ago."
"It's perfect timing though," Eric tells ABC News Radio. "Everyone's like, 'God, it takes forever,' but it's like, all those songs are brand-new to everyone. I might know 'em and friends and people in Nashville might know 'em from shows, but they're brand-new to everybody [else], which is kind of a cool, sweet thing."
Country radio has put "Friday Night" in very heavy rotation lately, and Eric admits to scanning the dial to hear his song.
He says with a laugh, "I have all the stations on the favorites, and you see, like, 'Holy crap, two of 'em are playing me at the same time. That's awesome!"
Before he scored a hit of his own, Eric made waves as a writer on Jake Owen 's "Barefoot Blue Jean Night" and Eli Young Band 's "Even if It Breaks Your Heart." He's joining Brantley Gilbert 's Let It Ride tour starting March 27 in Wisconsin.
Copyright 2014 ABC News Radio