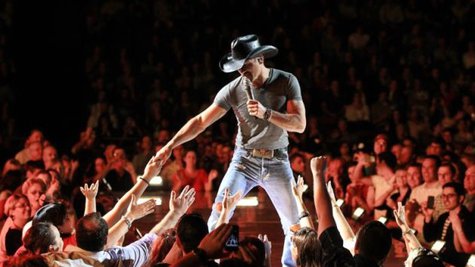 Tim McGraw performed his new single, "Lookin' for That Girl," for the first time on TV Monday night on NBC's Sports Illustrated Swimsuit: 50 Years of Beautiful special. The show was taped last month in New York City, and Tim didn't have long to get the song worked up with his band.
"We rehearsed it the day before, which was the first time we ever really got together and learned the song and played it," Tim explains. "And then, first time live in front of an audience was at that show."
Tim grew up reading Sports Illustrated , so he obviously looked forward to getting the Swimsuit Edition every year.
He says, "There was certainly somethin' special about the Sports Illustrated swimsuit issue that we don't need to go into detail about. But it was cool bein' there."
Elements of past Swimsuit Editions were shown on video screens behind Tim during the performance. Lady Antebellum also performed on the special.
Copyright 2014 ABC News Radio