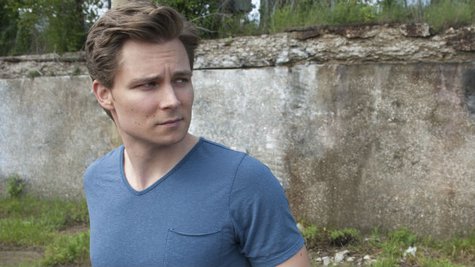 A lot of country fans are just learning Frankie Ballard 's name thanks to his top 10 hit, "Helluva Life," but the people of Lancaster, PA have been Frankie fans for a while now. It all dates back to a free show he played there a few years ago with Joe Nichols . After his set, Frankie went to sign autographs and was shocked to see a line he describes as "a mile long."
"It was like the perfect storm of things. I had just enough radio airplay, and I guess we played a good show," Frankie tells ABC News Radio. "I go, 'I'm not gonna be able to get through this.' Joe Nichols was next to play. 'Cause I don't like to sign while somebody else is playing, 'cause it's disrespectful."
Frankie had to cut his autograph session short once Joe's show started, but those fans wouldn't budge.
Frankie explains, "After Joe was done playing, the thing was over, and the guy was like, 'Hey man. Everybody's still there waiting for you.' So, I went back, and I think it was almost three hours by the time we got through everybody."
Frankie loved signing all those autographs, but he admits, "My smiling muscles were tired."
Frankie's new album, Sunshine & Whiskey , comes out next week.
Copyright 2014 ABC News Radio