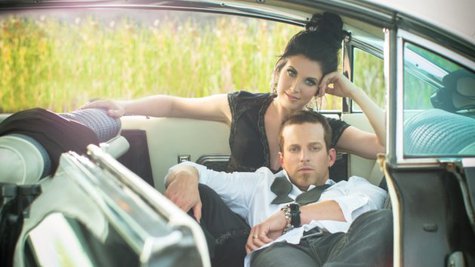 Thompson Square launched their Just Feels Good tour Thursday night in California They've opened for the likes of Lady Antebellum and Luke Bryan in the last few years, but the husband-and-wife duo just felt it was time to headline their own tour.
Keifer Thompson says, "Each tour was amazing and we're grateful to have been a part of them all, but this year we just want to do our own thing and get back to a one-show, one-band and one-great crowd kind of mindset."
The set list features most of the songs from Thompson Square's sophomore album, Just Feels Good .
"We made this record for our fans and want to show them our live interpretation of these songs that were so carefully chosen for our second album," explains Shawna Thompson . "We have a lot of surprises and have worked very hard to make this our best tour to date."
Check out the Just Feels Good tour dates at ThompsonSquare.com .
Copyright 2014 ABC News Radio