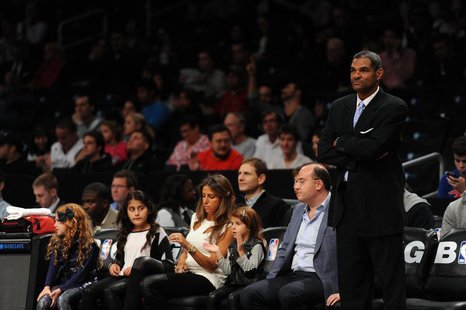 AUBURN HILLS, (WTVB) - The Pistons fired head coach Maurice Cheeks on Sunday, making the decision after the club had two of its best recent performances in double digit home wins over Brooklyn and Denver. Cheeks lasted just 50 games with a 21-29 record this season. Despite the dismal showing, Detroit entered Sunday's action just one-half game behind eighth-place Charlotte for the final playoff spot in the lowly Eastern Conference.
Piston's owner Tom Gores said the team's record didn't reflect their talent and they simply needed a change. Veteran assistant John Loyer takes over as interim coach. Joe Dumars, who has had 8 coaches in 13 seasons as team President and GM, is in the final year of his contract and may be the next to go. Detroit is trying to end a four-year playoff skid. Former Memphis Grizzlies coach Lionel Hollins has been mentioned as one of the leading candidates to replace Cheeks.
Tonight, the Pistons host the San Antonio Spurs.