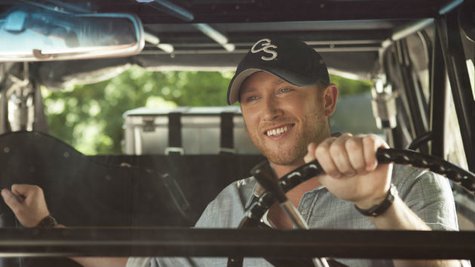 Cole Swindell 's self-titled debut album comes out Tuesday, and he's set to make his TV debut on CBS's Late Show with David Letterman that night. After finding out about the big booking from his publicist, Cole immediately told ABC News Radio, "I think that means you've made it, you're on David Letterman, man. That's a big, late-night show to be on your first time. Wow. I don't know. I literally just found that out."
Cole was hoping to get back home to Bronwood, GA for the album release day, but he thinks they'll understand why he's appearing on Letterman instead.
"Heck, I just hope they can pick up the channel," Cole says. "It's like local cable. Yeah, they're good. They're good."
Cole is also slated to perform on ABC's Good Morning America on March 18. His new album features Cole's debut hit, "Chillin' It."
Copyright 2014 ABC News Radio