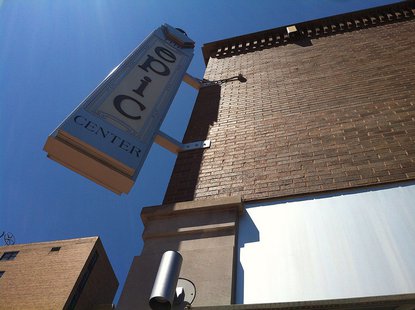 KALAMAZOO (WKZO) -- The Cable Access Center in Kalamazoo, which now calls itself the Public Media Network has expanded its facilities in the Epic Center downtown, and upgraded its studio equipment.
They held an open house Thursday Afternoon.
Director Hap Haasch says they now have more office space, they have moved the control room into the lobby, where it can be viewed thru glass walls and they have also upgraded their studios with Chroma-key. They will be able to use digital backgrounds to enhance productions.
He says they are ready to go HD when and if Charter Cable gives them an HD Channel.
The expansion was funded by a capital campaign.