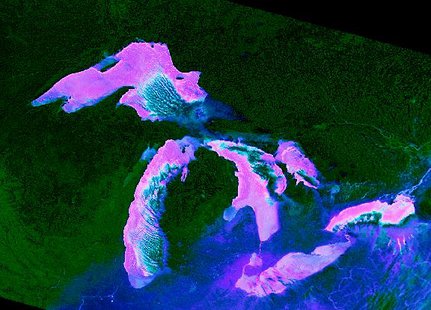 LAKESHORE (WKZO) -- This unusually cold and snowy winter has had a profound impact on the Great Lakes, for the first time in a generation, leaving most if not all of the lakes frozen over, and piling up the ice on the west Michigan Shore.
It's been attracting crowds and unfortunately, Brad Baumgardner at Indiana Dunes State Park says people have been walking out on the ice, and that can be extremely dangerous.
He says shelf ice is riddled with air pockets and can easily collapse and a big wave can turn what looks like solid ice into icebergs.
State Park officials have increased beach patrols to keep people safe, but most other places don't have beach patrols in the winter.
Three people had to be rescued when they fell through the ice near the Pier in Grand Haven last week.A man lost his ATV and nearly lost his life when the machine went through the ice when they drove out on the Detroit River Friday night with several others on ATV's. It took the Coast Guard and the Grosse Ile Fire Rescue Squad to get him back to shore.