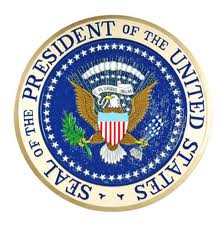 KALAMAZOO (WKZO) -- Today is President's Day, the national holiday when we celebrate the birthdays of George Washington and Abraham Lincoln.
While the courts, the Postal Service and State Offices will be closed, and a few banks may also take the day off, most businesses will remain open, and a few are holding Presidents Day sales.
School will be in session, the buses will run, the trash will get picked, up and libraries are open.
If this is your Birthday and you haven't renewed your license tabs, Secretary of State Ruth Johnson says you can do so tomorrow without penalty.
Apparently the Federal Government recognizes this as George Washington's birthday. Some States also celebrate Abraham Lincoln's birthday. Some states celebrate all the Presidents and others just Washington and Thomas Jefferson.
There is also no agreed upon spelling. Apparently President's Day, Presidents' Day, and Presidents Day are all correct.