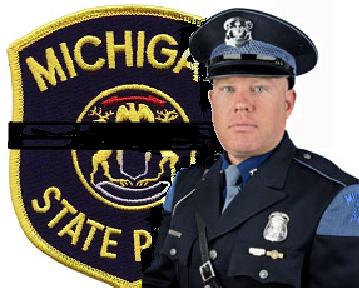 MASON COUNTY (WKZO) -- The murder Trial for suspected cop killer Eric Knysz begins today with jury selection in Mason County Circuit Court.
The 19-year-old is charged with shooting and killing State Trooper Paul Butterfield during a routine traffic stop, while his horrified and pregnant wife sat next to him in the car last September.
In fact Sarah Knysz is expected to be the Prosecution's star witness against Knysz, after she cut a deal with prosecutors. She has already given a detailed description of what happened that day to the court during her own sentencing.
It could take a day or two to sit a jury in the highly publicized case.