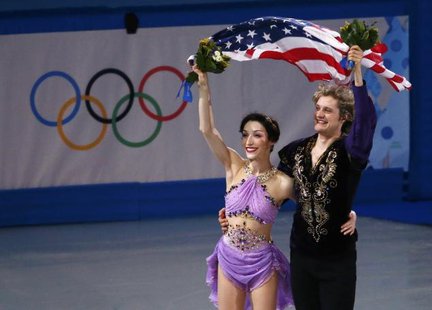 SOCHI, RUSSIA (WKZO) -- The U.S. sits in a tie with Russia for the most medals won at the Winter Games in Sochi as Tuesday's competition begins, and after a very good day for some Olympians from Michigan.
Michigan natives Meryl Davis and Charlie White became the first U.S. figure skaters to ever win the ice dancing competition.
How did they do it? They say practice, practice and more practice a supportive family, a dedicated and professional coach and alot of work.
They have been skating together for 17-years, and practicing really had since winning a silver medal at the last winter games.
A crowd of future Olympians gathered at the rink in Canton, Michigan where they train to watch them win gold and to cheer.The U.S. Women's Hockey Squad will get a chance at redemption, crushing the Swedish team to win a spot in the finals against their arch-rivals, the Canadians.