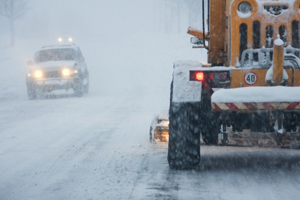 KALAMAZOO (WKZO) -- Will we be exchanging the North Pole for Noah's Ark later this week? The National Weather service says we could see flooding, but first we have to survive this morning's slick roads.
It really depends on how much rain falls because our warm-up this week alone won't be enough to swell creeks and rivers beyond their banks, unless they cause ice jams.
Then that could cause some localized flooding.
National Weather Service Meteorologist Mark Sekelski says the worst case scenario is that last night's snow fall and this week's rain just adds to the water waiting to suddenly overflow from the banks of rivers and lakes when a real warm-up comes.
Today could be the first day in more than a month that the temperature rises above the freezing mark.