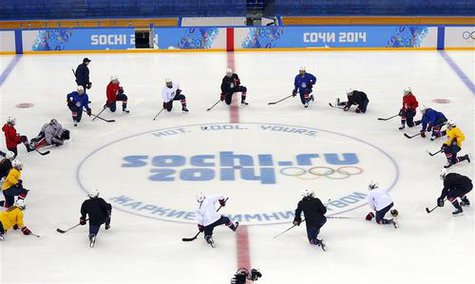 SOCHI, RUSSIA (WTVB) - Canada clipped the U.S. women's hockey team 3-2 in overtime to capture the gold medal Thursday in Sochi. Team USA blew a 2-0 third period lead, settling for silver. Canada has now won 20 straight in Olympic play and four consecutive golds.
The U.S. men's hockey team will hope for better fortunes when it goes up against Team Canada in today's semifinals. The faceoff is set for Noon our time. Both teams are unbeaten in the Olympic tournament. If the U.S. wins, it will advance to Sunday's gold medal game against either Sweden or Finland. The U.S. hasn't won gold in men's hockey since the "Miracle On Ice" team at Lake Placid in 1980.
American Maddie Bowman won gold yesterday, becoming the first-ever Olympic champion in the women's freestyle skiing halfpipe. The U.S. maintains the medal count lead after 13 full days of Olympic competition. Americans have won 25 medals, including eight gold, six silver and 11 bronze. Host nation Russia is second with 23 medals, while The Netherlands has 22.