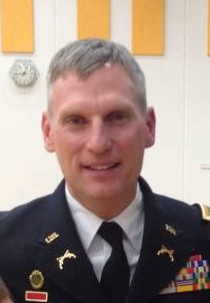 BATTLE CREEK (WKZO) -- Battle Creek has a new interim police chief as they struggle to refill key positions at City Hall.
Detective Jim Blocker has agreed to take on the assignment until they find a permanent replacement.
Interim City Manager Susan Bedsole says she received letters of interest from four people and spoke with two dozen members of the department and other law enforcement executives to get their input on the desired attributes for an interim chief.
Blocker has executive experience in the department, and has been responsible for conducting a number of special projects. He has also served two tours in Iraq and Afghanistan in command positions.
A national headhunting firm closed the application process for the permanent job on Monday. They plan to have a new chief by summer.