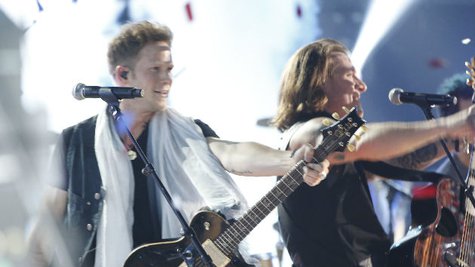 Florida Georgia Line has signed on to headline the 10th Annual Stars for Second Harvest Benefit concert June 3 at Nashville's Ryman Auditorium. Proceeds from the event go to Second Harvest Food Bank of Middle Tennessee to help address hunger issues in the Nashville area.
FGL's Brian Kelley says, "We've been so incredibly blessed this past year and have always wanted to make it bigger than the music. To have the opportunity to give back and help feed the hungry in our community is an honor."
The duo's Tyler Hubbard adds, "Hopefully we will help sell out this show and all come together to raise a lot of money for such a great cause!"
Tickets for the Stars for Second Harvest Benefit concert are now on sale at Ticketmaster. A few VIP Experience packages are also available, including a meet-and-greet with Florida Georgia Line, and premium seating.
Copyright 2014 ABC News Radio