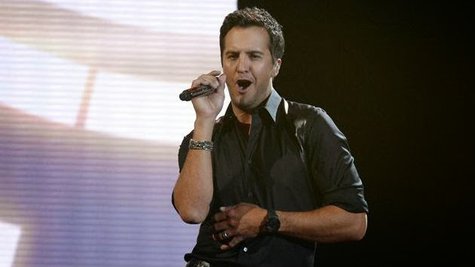 Luke Bryan 's five-year-old son, Bo , is starting to understand he has a famous father since people are constantly stopping Luke for autographs and pictures. Luke knows that situation can be odd for a young child, so he's getting advice on the issue from his pal Heath Owen , the son of Alabama 's lead singer, Randy Owen .
"I get to really ask Heath, 'Man, when you were five, what were you thinking about your daddy?'" Randy says. "He gets to tell me honestly what he was thinking. So, that's a really neat thing. Heath can kind of coach me through things Randy did right and did wrong."
While Bo is starting to notice all the attention his father gets when they go out in public, Luke's younger son, Tate , couldn't care less. It seems Tate gets that attitude from his mother, Luke's wife Caroline .
Says Luke, "It's funny how your two kids can have totally different personalities. Tate is like his mother made over, and Bo is me made over. So, Tate's like, 'Alright, whatever. He's back doing his deal.'"
Luke's tour schedule allows him to be home quite a bit during the week. He launches his That's My Kind of Night tour January 16 in Columbus, OH.
Copyright 2014 ABC News Radio