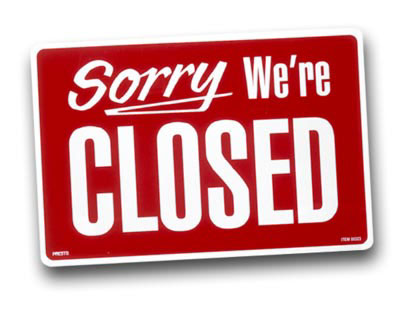 KALAMAZOO (WKZO) -- Schools and both WMU and Kalamazoo College are closed today, and so are a number of other public and private institutions.
Kalamazoo's Library system won't be open today
If you have an appointment with a healthcare provider today, you may want to call ahead and make sure they are open.
Bronson and Borgess Healthcare have both issued a long list of affiliated clinics, labs, outpatient facilities and other operations that will not be open today.
Of course their main hospitals and emergency rooms will be open, but a lot of their other satellite offices will not.
The Midwest Cancer Center i Kalamazoo is also closed.
County offices and Courts in Kalamazoo, Cass, Calhoun, Barry and Van Buren and the Cities of Kalamazoo and Battle Creek are closing today because of the snow and severe cold. In fact governments as small as the village of Paw Paw and as big as the State of Michigan have decided to cancel operations because of the weather.
The Michigan Legislature and State Government workers in Lansing are being told to stay home, unless of course they are State Troopers or the drive MDOT Plow trucks.They will remain on the job.
A number of Secretary of State Offices in Southwest Michigan will be closed today because of the weather. They say if it results in a motorist being late to renew their license, they will defer any penalties as long as that motorist gets in as soon as they reopen.
You can check our complete list of closings elsewhere on this website.