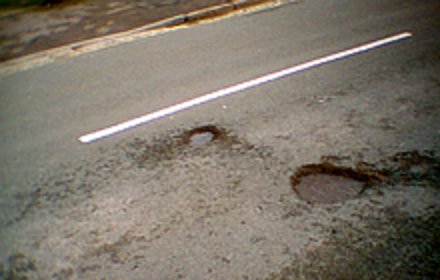 UNDATED (WKZO) -- Anyone who has lived in Michigan for a while knows all about the freeze-thaw cycle and what it can do to roads. It happens every winter.
We have just gone from ten below to 40 above. That's generated a lot ofpressures from water freezing and thawing and pavement buckling leads to cracks, that leads to fissures and eventually to potholes and that can lead to all sorts of bone- jarring teeth-rattling bumps and damage to your vehicle.
Most crews that were manning plow trucks last week, have been patching potholes since it stopped snowing.
The Michigan Department of Transportation has set up a website where drivers can let them know where they encounter potholes, but remember the state only does roads that begin with an "I", "M" or "U.S." designation.