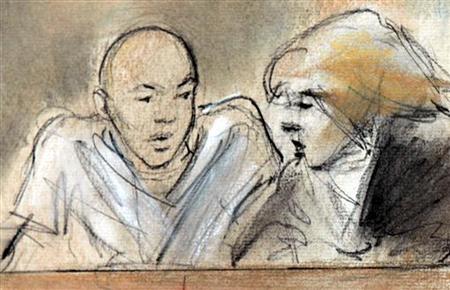 CINCINNATI (WKZO) -- The Underwear Bomber will be staying right where he is, serving life in a federal maximum security prison after his appeal was rejected by the 6th U.S. Circuit Court of Appeals.
Umar Farouk Abdulmutallab was the suicide bomber who flew to Detroit on Christmas day 2009 and tried to blow up the airline with a bomb hidden in his underpants.
Quick thinking passengers were able to extinquish the fuse before it exploded and the terrorist ended up with bad burns.
Abdulmutallab claimed that he had not been properly read his rights when he gave his initial confession and that the Judge's decision not to suppress that confession, and to reject his request for a mental health exam, showed her incompetence.
The Court of Appeals not only ruled that U.S. District Judge Nancy Edmonds was correct in making those decisions, given the circumstances, but showed great skill and competence in her handling of the difficult and complicated case.
They ruled that Abdulmutallab surrendered most of his rights anyway when he entered a guilty plea on the second day of the trial.