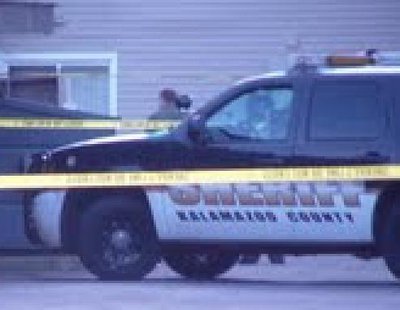 HASTINGS (WKZO)-- It's a mistake they won't make again.
Barry County Deputies didn't know that the backdoor locks had not been activated in their brand new Chevy Tahoe patrol units Thursday morning when they picked up a suspect in a series of burglaries in Barry and Eaton Counties.
They say suspect Dan Replogle managed to slip out the back door when deputies weren't watching.
They say he tired to steal a UPS Van and another vehicle before he was recaptured a few blocks away.
They call them child-safety locks in most vehicles. They have now gone through all of the new Chevy's and made sure they are activated.
Replogle will have an additional charge, escape, added to the list of charges he faces.