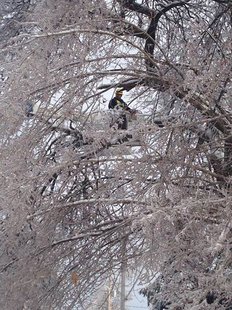 LANSING (WKZO) -- The State's electric utilities were on the hot seat yesterday, testifying before the House Energy Committee to explain why it took so long to restore power during the week of the Christmas ice storm.
Most of the criticism was reserved for Lansing's Board of Power and light which took nearly a week and a half to repair their grid.
But CEO's for both Consumers Energy and DTE also apologized.
Committee Chair Aric Nesbitt of Lawton says it's just a first step toward improving communications between the utilities and customers.
The Michigan State Public Service Commission is conducting their own investigation, but they have no authority over the Lansing utility.