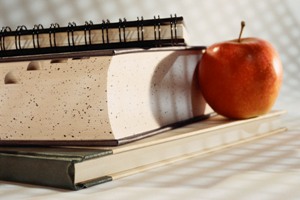 LANSING (WKZO) -- A bi-partisan package of bills designed to improve the evaluation of teachers and administrators raised a lot of questions at its first hearing in the Michigan House yesterday.
The bills, co-sponsored by Portage Republican Margaret O'Brien and Ann Arbor Democrat Adam Zemke were discussed, but it may be a while before the lengthy bills get a vote, and only after a lot of evaluation.
O'Brien says they consulted with 100 educators to find out what they wanted and needed to be better teachers.
Teachers would be evaluated by both classroom observers and by how much improvement students showed in test scores.
The reforms would still result in the dismissal of ineffective teachers, but only after three straight years of failing to make the grade and only after they had received mentoring and assistance.