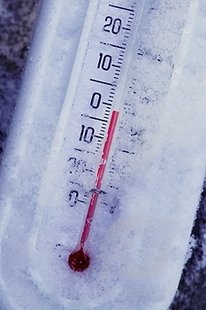 WEST MICHIGAN (WKZO) -- Why is it so darn cold and why won't it go away.
National Weather Service Meteorlogist Bob Dukesherer says we can blame strands or "troughs" of the Polar Vortex drawn down into the United States by a low pressure zone that arrived over the Great Lakes states on Tuesday.
He says the polar vortex remained in place over the North Pole.
He says the same sort of thing happened earlier this month when temperatures went sub-zero.
He says it appears we may be stuck with this pattern, and the bitterly cold temperatures for the rest of this month.