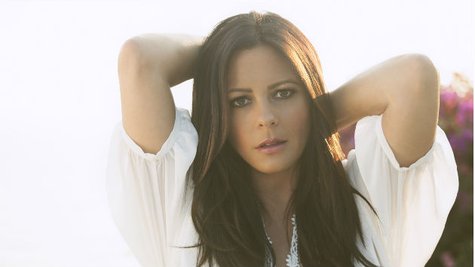 Sara Evans was in Nashville Tuesday when a snowstorm surprised her hometown of Birmingham, AL. The winter weather stranded motorists on interstates around the city and left many children trapped at their schools overnight. Sara's kids were able to get home from school just fine, but her stepchildren, who go to a different school, weren't able to get home until 6 p.m. Tuesday. She had a lot of friends stuck in their cars as well.
Sara tells ABC News Radio, "I mean, it's just really, truly shocking what happened. Cars just everywhere, and I have so many friends who were abandoned on Highway 280 for, like, eight hours. I can't even imagine it."
Weather forecasters only predicted a light dusting of snow for Tuesday, but the storm ended up dropping two inches of snow that quickly turned to ice. Birmingham just isn't equipped for that kind of weather, Sara explains.
She says, "My complaint is we should have never gone to school. We should have never gone to work. We all should have just stayed home."
Sara has been in Music City promoting her new album, Slow Me Down . The project comes out March 11 featuring the hit title track as well as collaborations with Gavin DeGraw , Isaac Slade of The Fray and Vince Gill .
Copyright 2014 ABC News Radio