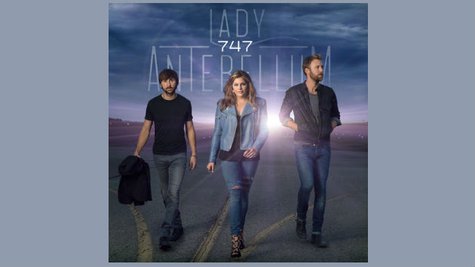 Lady Antebellum will release their fifth album, 747 , on September 30 featuring the hit title track "Bartender." That up-tempo lead single is an indication of what listeners can expect on the rest of the project.
Lady A's Hillary Scott says, "We are pushing ourselves as a band and as songwriters…taking ourselves out of our comfort zone and not taking ourselves too seriously. There's an urgency and an energy to it that we've never released before."
The band members contributed several songs to 747 while also finding quite a few tracks written by other writers. The group took some chances with the songs during the recording process, too. Lady Antebellum's Dave Haywood says, "As we took them into the studio, we changed our approach and challenged ourselves to try some new things that were outside of what we'd done before."
Here's the 747 track listing:
"Long Stretch of Love"
"Bartender"
"Lie with Me"
"Freestyle"
"Down South"
"One Great Mystery"
"Sounded Good at the Time"
"She Is"
"Damn You Seventeen"
"747"
"Just a Girl"
Follow @ABCNewsRadio
Copyright 2014 ABC News Radio