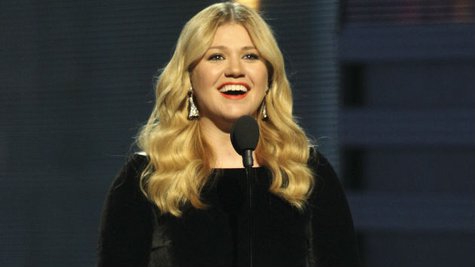 It's been more than a decade since Kelly Clarkson won American Idol . Since then, she's topped the charts several times, toured the world, sold millions of albums, appeared on nearly every TV show you can name, graced the cover of most major magazines, won several Grammys, and made headlines when she got married and then had a baby. So it's no wonder that she's surprised to meet someone who has no clue what she's been up to since 2002.
Kelly tweeted , "Lady says to me 'Oh I recognize your name. You were on that show American Idol. What are you doing now?' Hahahaha!!" She added the hashtag "#wherearetheynow."
Kelly's pal John Legend was amused by the story as well, and tweeted to Kelly, "You should've kept up with the singing. It might've worked out for you!" "I know, right? So funny!" Kelly replied.
In case you've forgotten how Kelly and John know each other, they both served as mentor/coaches on ABC's failed reality singing competition show Duets, which aired a few years back. Robin Thicke and country star Jennifer Nettles were also on that show.
In other Kelly news, she's one of the artists featured on " Pray for Peace ," a new song and video by her stepmother-in-law, country legend Reba McEntire . "So honored that Reba asked me to lend my voice to this new song she wrote!" Kelly tweeted .
Follow @ABCNewsRadio Copyright 2014 ABC News Radio