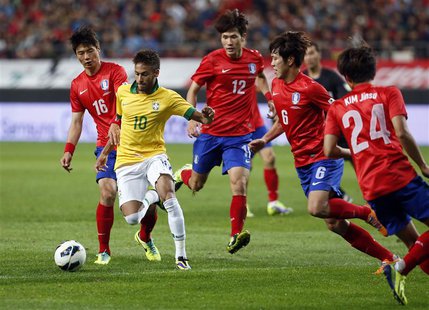 BRAZIL (WTVB) - The 2014 FIFA World Cup in Brazil kicks off today with a match in Sao Paulo between Brazil and Croatia and the pressure is squarely on the shoulders of the Brazilian squad to make good on their status as pre-tournament favorites and win their sixth World Cup title.
The United States opens play Monday night in a match against Ghana in Natal. The U.S. has never won the Cup and the Americans have been ousted by Ghana in the last two World Cups.
Also, it looks like Landon Donovan will participate in this year's event after all, at least from the sidelines. Following his controversial cut from the U.S. team, the star player has landed a job as an analyst for ESPN's coverage of the month long tournament.