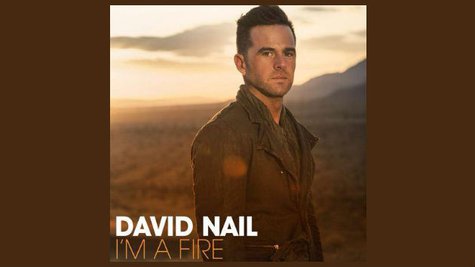 David Nail 's new album, I'm a Fire , is out this week featuring the #1 hit, "Whatever She's Got" as well as the follow-up single, "Kiss You Tonight." While the lead single was an obvious hit, David says he has a similar feeling about "Kiss You Tonight."
"I felt like it was something immediately that I wanted to record," David tells ABC News Radio. "There was just something different about it. It reminded me of -- I won't call out the songs -- but it reminded me of some songs that have been some really big hits that when I first heard 'em, I didn't necessarily know that, but then they became huge songs."
David found "Kiss You Tonight" pretty early on during the album-making process, and it helped assure him about the artistic direction he was taking with the rest of the songs.
Says David, "I feel like that this record was very much a puzzle and it was about finding pieces that kind of fit together and became one big picture, and 'Kiss You Tonight' was one of the early pieces to the puzzle."
I'm a Fire features a duet vocal with Lee Ann Womack on the last track, a cover of a Glen Campbell 's "Galveston."
Copyright 2014 ABC News Radio