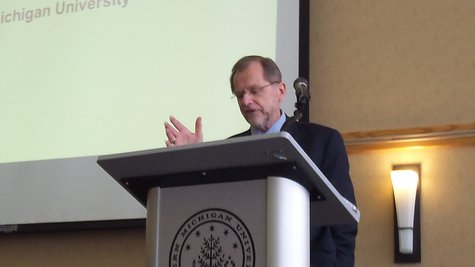 KALAMAZOO (WKZO) -- WMU held the first meeting Wednesday of the partners of its Transportation Research Center for Livable Communities.
The federally and locally funded research center will work on better designs for roads and trailways, and plans for mass transit systems that can address the needs of the aging population, the disabled and the growing number of bike riders.
It is one of three Transportation Research Centers in Michigan and one of 30 in the U.S.
WMU President John Dunn says Western will take an interdisciplinary approach, recruiting talent from a number of departments: from engineering to geography to psychology to fine arts to design safer, more efficient and enjoyable transportation systems.
They may not be able to fix those potholes on your street, but maybe they can come up with a solution so potholes never occur.