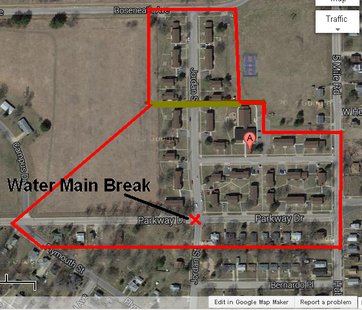 BATTLE CREEK (WKZO) -- A boil-water advisory has been re-issued for a portion of the Washington Heights Neighborhood in Battle Creek that lost its water service in late January when a water main burst, and created a sink hole at Parkway and Jordan.
Utility crews will be making permanent repairs. Until further notice, residents in the Parkway Manor Apartment complex and residents from Hubbard Road to Plymouth St. are being told to boil any water they intend to cook with or drink, or use bottled water as a precaution.
Residents may also want to hold off on the laundry for a few days because a a disturbance in water pressure can stir up sediments that could stain clothing.
The boil water advisory will remain in effect until tests are conducted and the water is safe.
That could take a day or two or maybe three.