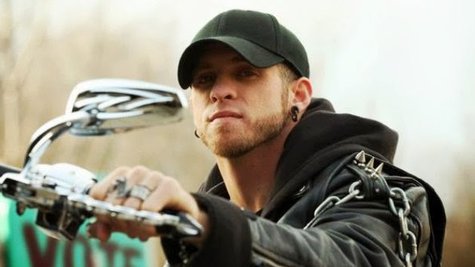 Brantley Gilbert may only be 29 years old, but he's got a lifetime of memories covering his body in the form of tattoos. The country star considers his body to be a canvas telling the story of his life through body art.
Brantley explains, "When you look in the mirror you remember all the things you've been through and the things that are important to you and the beliefs you have that are gonna take you through everything else that you hadn't gone through yet."
Like most parents, Brantley's mom and dad weren't happy when he started getting tattoos. It looks like Brantley has converted his father to the "dark side," though.
"I think he's about to get his first one, this year," says Brantley. "And I'll definitely be havin' some additions, but I can't let the cat out the bag on that yet."
Look for Brantley's new album, Just as I Am , to be released May 19 featuring his latest hit, 'Bottoms Up."
Copyright 2014 ABC News Radio