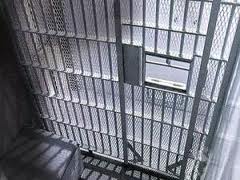 LANSING (WKZO) -- The Department of Corrections says it may be forced to release prisoners if the state's prison population is capped at 38-thousand.
State Senator John Proos of St. Joseph proposed the cap. He says he wants to start a conversation about cost savings and to better rehabilitate prisoners.
Corrections spokesman Russ Marlan says the state currently has 5,500 more prisoners than the cap would allow. He says there are not enough empty beds in jails and other secure facilities to take in those inmates, which is the option the bill suggests.
He says they are already doing it, and they have maxed out at 300 inmates. One other option, privatization is something they have tried before and it failed.
Proos bill has been proposed but hasn't moved.