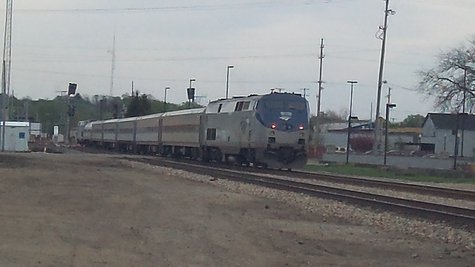 KALAMAZOO (WKZO) -- Saturday was Train Day.
Kalamazoo City Commissioner Jack Urban thinks one way to grow passenger rail service is to make it more user-friendly.
He is campaigning for early morning trains heading west from Battle Creek and heading east from Kalamazoo that would permit day trips to Detroit and Chicago.
He says the current schedule does not permit a traveler to stay more than a few hours in either town before they either have to return back on the last train out, or find a hotel room.
And there is one other advantage, early trains that head between Kalamazoo and Battle Creek would provide an early morning intercity rail service too.
Urban wants everyone to tell their state representatives to support the schedule changes the next time they see them or write to them.