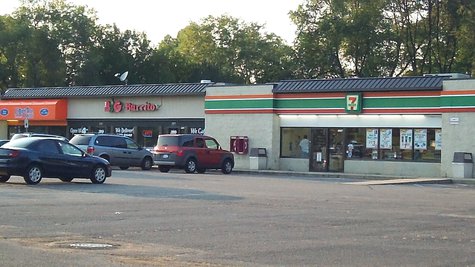 OSHTEMO TOWNSHIP (WKZO) -- Detectives need your help to identify a fleet footed thief who robbed the 7-11 at KL Ave. and Drake at 4:18 Saturday afternoon.
Kalamazoo County Deputies say the unarmed robber rushed the counter just as the clerk was processing a sale grabbed a fistful of cash and ran.
A tracking dog was deployed but could not find the scent.
The suspect is a light skinned black male in his late teens or early twenties with a tall and slender build.
He was wearing black pants, a black Nike shirt with a white swoosh and a black ball hat.
Anyone with information about the robbery is asked to contact the Kalamazoo County Sheriff's Department or Silent Observer.