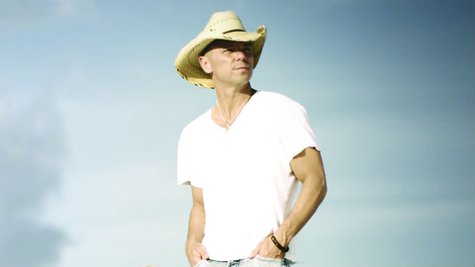 Kenny Chesney has won CMA Entertainer of the Year four times in the past decade, but he won't be upset if his name isn't called when the CMA nominations are announced Wednesday morning. He spent this year mostly out of the spotlight working on his upcoming album, The Big Revival , featuring his latest hit, "American Kids."
Kenny says with a laugh, "If I was really worried about awards show season, I wouldn't have taken a year off, you know what I mean? It was more important for me to cut a great record and concentrate on that. What comes with that comes with it."
While Kenny admits winning CMA Awards has meant a lot to him in the past, he's just focused on making music for his fans from here on out.
Says Kenny, "I think I'm at the point now in my life and career if I win an award, great. If I don't, I just want to connect with my audience and grow it, and whatever comes, comes. But it doesn't mean I'm not competitive, 'cause I am."
Kenny is currently using his competitive nature to put together his 2015 live show. The Big Revival comes out September 23.
Little Big Town and Darius Rucker will announce the top nominees for the 48th Annual CMA Awards on ABC's Good Morning America Wednesday morning during the 8:30 half-hour. They'll announce the rest of the categories in a press conference streaming live at CMAAwards.com starting at 10 a.m. ET.
Follow @ABCNewsRadio
Copyright 2014 ABC News Radio