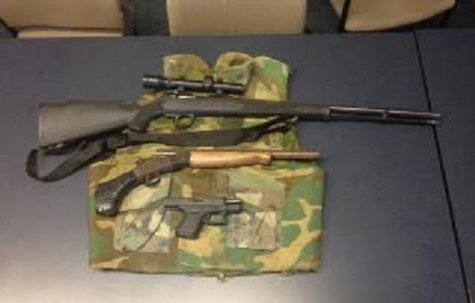 KALAMAZOO (WKZO) -- Acting on a tip about drug trafficking at a home in the 11-hundred block of Hotop, the Kalamazoo Valley Enforcement Team raided the place on Wednesday.
They seized cocaine, crack cocaine, several electronic scales, drug packaging gear, equipment used to make crack, two stolen guns, a sawed off shotgun, and a bullet proof vest.
They also found a number of housing violations and had the home condemned.
They will be seeking charges against suspects when they complete their investigation.
Anyone with information regarding illegal drugs or firearms activity is urged to contact C.O.P.S. at 269-337-8880, or report a tip to Silent Observer at 269-343-2100 or www.kalamazoosilentobserver.com