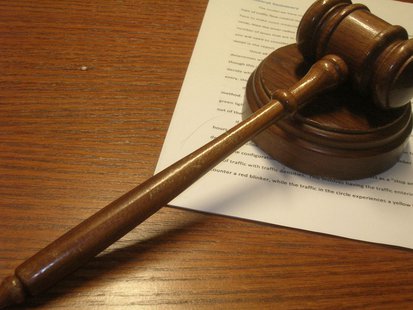 COLDWATER, MI (WTVB) - There was no Branch County District Court preliminary exam yesterday in the open murder case against Steven Shaw, the Coldwater man charged in connection with the death of a 7-month old boy this spring. Branch County Probate Court Judge Kirk Kashian filled in Wednesday when District Judge Brent Weigle became unavailable and Kashian removed himself from the bench when Shaw made an objection to Kashian hearing the exam.
Kashian denied there was any direct conflict of interest but agreed it was best to recuse himself while noting that he had presided in a parental rights case involving Shaw. The preliminary exam for Shaw, who is being held at the county jail without bond, is now scheduled to be taken up again on September 17th.
The 43-year old Shaw was living with the mother of the victim Carson Burm and was alone with a 2-year old sister of Carson in an apartment in Coldwater on May 29th when the infant boy stopped breathing. He was pronounced dead the next day after being airlifted to Bronson Hospital in Kalamazoo. Shaw was arrested June 1, 2014.