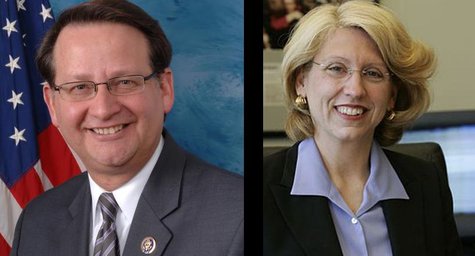 KALAMAZOO (WKZO) Terri Lynn Land was fielding questions about whether or not she felt debates were important at several stops on the campaign trail yesterday, including Kalamazoo.
It followed WOOD-TV's announcement that it was cancelling its debate between Land and Gary Peters, scheduled for next week, because the Land campaign failed to respond to their invitation. Peters did accept.
At each stop, land just said they "are always willing to talk to voters".
MIRS reports that when pressed for answers at a farm in Charlotte, Land spokesperson Heather Swift intervened saying they are working on those details.
At another stop Land said she is "leaving that up to the people who make those decisions."
Land says she has appeared twice on stage with Peters, but neither of those events were debates.