Scooby-Doo Live!
Scooby-Doo live Musical Mysteries is coming to the Kellogg Arena Sunday, March 3rd. Look on wincountry.com each day this week to see where in Southwest Michigan Scooby-Doo has traveled to. Then, listen for WIN 98.5's cue to call for Scooby-Doo Family 4-packs.
Scooby-Doo Live! Scooby-Doo Live Musical Mysteries brings its Chills and Thrills to Kellogg Arena in the all-new Scooby-Doo Live! Everyone's favorite characters from one of the longest running animated series will thrill audiences at the Arena, March 3rd, 2013.Tickets now on sale at Kellogg Arena's Box Office, Ticketmaster.com, or call 1-269-965-3308 or 1-800-745-3000.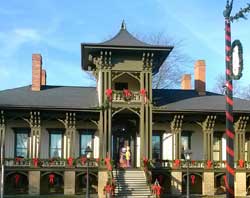 An Exciting New Production
In this exciting new production, Scooby-Doo and the Mystery Inc. Gang have been called upon to solve an epic mystery. A trouble-making ghost is haunting a local Arena and Shaggy, Fred, Daphne, Velma, and Scooby-Doo are on their way in the Mystery Machine to crack the case. Scooby-Doo and friends at their best, solving mysteries wherever they go!