NASCAR SEASON IS BACK
Each week this NASCAR season we're looking for your photos from NASCAR and racing events! The top photos will be selected and posted and everyone will have the chance to vote on the most deserving for our prizes!
RULES: Submit your photos to register for a chance to win! There will be a 3-week-vote and then a winner will be selected!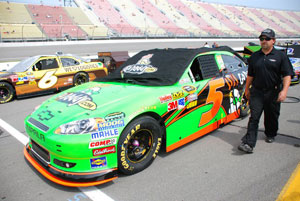 Upcoming Races:
June 15th Satuday at M.I.S. Nasar Nationwide Series Alliance Truck Parts 250 race
June16th Sunday NASCAR Sprint Cup Series Quicken Loans 400 race at Michigan International Speedway!
August 18th Nascar Sprint Cup Series Pure Michigan 400
Sponsored By: Double L Bait and Marine
CONGRATULATIONS TO OUR LAST WINNER: Don Bailey.
THE GRAND PRIZE

PAIR
OF
TICKETS
PASS TO OUR TAILGATE PARTY AT M.I.S.
PIT
PASSES