« Shows & Personalities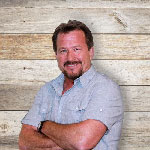 Mike DuBord
On Air:

Tuesday-Friday, Midnight-5am; Saturday Midnight - 6am; Sunday 4pm - 8pm

Host:

Mike DuBord
About the Show

Mike DuBord on WIN Country

Show Host

Mike DuBord

Born and raised in The U.P., by a pack of wild wolves. The BIG city of Escanaba is where I was raised, population 11,600 thank you very much. Hunting, fishing, 4 wheelin, ANYTHING outdoors is what floats my boat. After 24 years in radio, I got tired of the one horse town & decided to move below The Mighty Mac. Soooo glad I did! I've met some of the GREATEST people here and it's been quite a bonus working for the BEST radio station in the state!

I hope you'll take the time and listen Tues-Sat overnights starting at 12a. I'll do my best to entertain & provide you with the GREATEST country music on the planet!